The Sixty-Eight Rooms is a four-book series from Random House (Yearling in paperback). The books follow the adventures of Ruthie Stewart and Jack Tucker, two sixth-graders in Chicago, as they discover a magic key that allows them to shrink small enough to sneak inside the magical Thorne Miniature Rooms, and travel in time to the periods each room represents. The four titles are:
The Sixty-Eight Rooms
Stealing Magic
The Pirate's Coin
The Secret of the Key
You don't need to have first-hand knowledge of the Thorne Rooms to understand the power of small worlds and the related possibilities of time travel. Think about Lego creations, doll houses, miniature train sets, etc.- they are all versions of miniature worlds. The Thorne Rooms don't move or scream or shout, or explode, but they do an amazing job of transporting the viewer to another time and place. It's a kind of magic act.
Awards

A Children's Book of the Month Club Main Selection

2011 E.B. White Read Aloud Award Honor Book
A 2010 Parents Choice Recommended Award
Chicago Public Library, Best of the Best Award

Junior Library Guild Selection
Indie Heartland Bestseller
Reviews
"A smoothly written fantasy with an appealing premise. The fantasy of a parallel world is irresistible."—New York Times

"Marianne Malone has tapped into a fantasy that is both very Chicago and completely universal."— Chicago Tribune

"Kids will love this exhilarating novel, rich in detail and peppered with realistic subplots."— Chicago Sun Times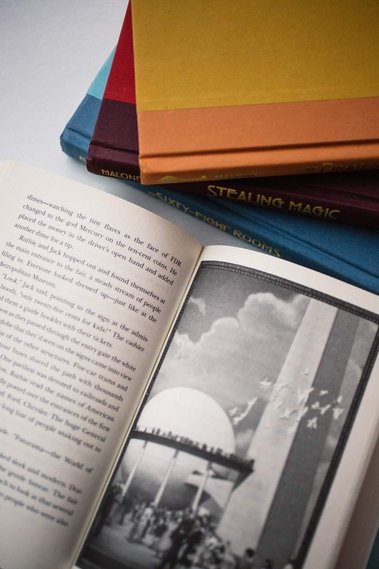 "Intriguing... enormously appealing."— The Bulletin of the Center for Children's Books

"A fantastical story with plenty of real-world elements."— Booklist reviews

"Who hasn't seen the carefully composed exhibits of miniatures at a museum, or even a simple dollhouse, and wondered what it would be like to be small enough to walk inside?."— Kirkus Reviews

"A solid story. Recommend this book to fans of Blue Balliett's Chasing Vermeer"—School Library Journal
"The Sixty-Eight Rooms isn't a regular magic book. . . This book is exciting, and it will make you want to visit the Thorne Rooms again and again."—Olivia I., age 10, Chicago, IL
"I would recommend it to anyone who likes mystery, adventures, battles and mystery."— Arran R., age 10, Montclair, New Jersey
"While I was reading The Sixty Eight Rooms I was reminded of books I had read as a child. It was an entirely enjoyable read and I highly recommend it."— Patti Roden, Wonderland Books, Putnam, CT
"I absolutely loved this book! Marianne Malone has returned me to my childhood with a very exciting story."—Betty Pellegrini, The Bookstore, Michigan City, IN
"This is a wonderful and special novel about time travel, adventure, history and magic. Children, young adults and adults will love this book."—Marilyn MacIvor, The Bookstore Plus, Lake Placid, NY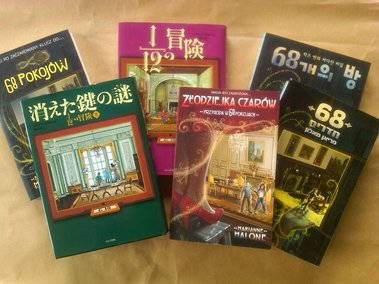 "I LOVE THIS BOOK. This book will make a great read-aloud. It's good for classrooms and libraries and birthday party gifts for kids you don't know (and kids you know). Did I mention I LOVE THIS BOOK?."—Melissa Posten, Pudd'nHead Books, St. Louis, MO
"The Sixty-Eight Rooms is a fantastic book for middle grade readers who like their stories fantastic and fun."—blogcritics.org
Find The Sixty-Eight Rooms at these book stores
The Books Stall at Chestnut Court
And of course, Barnes & Noble, and Amazon carry the entire series.
Also available on Audible.